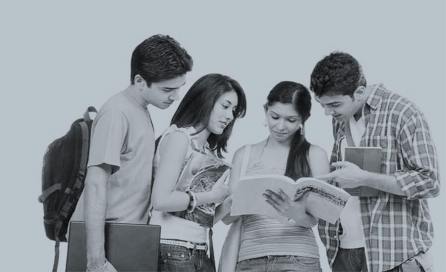 Welcome to Orbit Academy!
Every student differs in learning & grasping at Coaching Classes.
Each one has a distinct behavior at home & at school. Orbit
Academy is an optimal Coaching academy to enhance students' academic
performance and interpersonal skills. We provide exceptional-
ly professional home tutors services having exquisite credentials & a genui-
ne passion for teaching.

Home Tuition is No. 1 secret of success. It results in improved
performance thereby boosting the student's confidence & self est-
eem. Get one-to-one guidance at your home comfort with profess-
ionally qualified in-person home tutors. We provide home tuitions services for
IGCSE, AS/A levels, IB, IBDP, ICSE, ISC, CBSE, HSC courses.
Printed notes & worksheets

Word to word explanation

All subjects under one roof

Test Series for 10th std

Guaranteed Results

Reasonable Fees
School Names
Dhirubhai Ambani Int. School
Singapore International School
Oberoi International School
Podar International School
UtpalShanghvi Global School
S.V.K.M International School
Jamnabai Narsee School
School Names
B.D. Somani Int. School
Christ Church School
Panbai International School
C.P. Goenka Int. School
Ryan International School
OES International School
Ajmera Global School
School Names
Billabong High Int. School
Aditya Birla World Academy
RBK International Academy
EcoleMondiale World School
D Y Patil International School
RIMS International School
Met Rishikul Vidhyalaya

Orbit Academy focuses alot on solving past papers which gives me the feel of writing board papers which in turn exposes me to the difficult questions that have previously troubled the students in past. I am very thankful to Orbit Academy its faculty to help me get an astonishing 95 percent in my IGCSE board examinations.

My son was always studious and hard-working, however needed a support to help him get good grades in his 10th examinations ...Orbit Academy proved to be the best support he could've received during such a crucial phase in his life.

I ought to say how grateful I am to Orbit academy for my A*'s in Economics & Business Studies in my IGCSE's. The teachers really took efforts to understand & cater to the needs of each & every student despite of the difference in our learning abilities.

I looked forward to attending classes because they were so engaging, interactive & there was healthy competition. I owe my grades to their intensive revision & practice tests!

In life there are a handful of people who are instrumental in the path we take, and I consider Orbit Academy one for guiding my daughter, and putting in all the continuous effort and hard work in helping her achieve her outstanding grades.

Orbit Academy helped me score 99% in Math in my IGCSE exams. We finished the syllabus very early and then focused on practicing important questions and solving past papers. Orbit Academy's excellent teachers, academic rigour, small classes, flexible class hours, innumerable extra classes and supreme devotion made me succeed in my exams.

I was looking for Mathematics tuitions for my son Zeeshan who was studying in IGCSE board. I came across Orbit Academy. And as the slogan Guarantees A* result it stays up to its words. Due to solving and exhausting all the possible past papers and doing a lot of practice during the academic year at the academy my son was able to get an A* 95% in Mathematics 10th grade IGCSE board exam. The teachers are really excellent and helpful.

And ofcourse the teachers behind this esteemed academy are really up to their mark and make sure that your child excels and goes beyond in the particular subject. Would definitely recommend anyone looking for any tuitions to join  Orbit Academy.

I joined Orbit Academy in the 8th grade, like most other students at Podar International, after hearing about it from a good friend of mine. At that age, most people saw going to tuition as an "unnecessary crutch", it became one of the reasons I was hesitant to join. Within a matter of two or three classes, I was proved terribly wrong. 

 

I was taught by Parvez sir personally for three years, and I was under the impressions that like most other tuition classes, the element of personal attention and the dedication towards the student and their academic wellbeing would eventually wear off as the academy grows. Once again, I was proved wrong. Parvez sir always made sure that he gave undivided attention to all his students, and if for some reason he wasn't able to make it (which was very rare), he would send in an equally capable replacement. Unlike any other institute I know of, Orbit Academy's main objective was to ensure that their students have completely and thoroughly understood the concept, rather than cramming umpteen topics in a clocked amount of time. 

 

His passion for the subjects he taught me (Economics and Business Studies) was far beyond any other teacher's interest and dedication towards their subject, and it showed in the ways he went out of his way numerous times to compile study notes and reference points to clarify ideas. His enthusiasm and persistence towards delivering great results made me want to take up Economics for further studies. 
Stay tunes to our latest announcements here!

Study in your home comfort with in-person tutor.

Crash course to change over to foreign curriculum.